Quote:

Google Trends is a website by Google that analyzes the popularity of top search queries in Google Search across various regions and languages. The website uses graphs to compare the search volume of different queries over time



Search term: "vaccine side effects"

Until December 2020, almost no interest. After Covid Vaccine rollouts, it peaked.

Coincidence?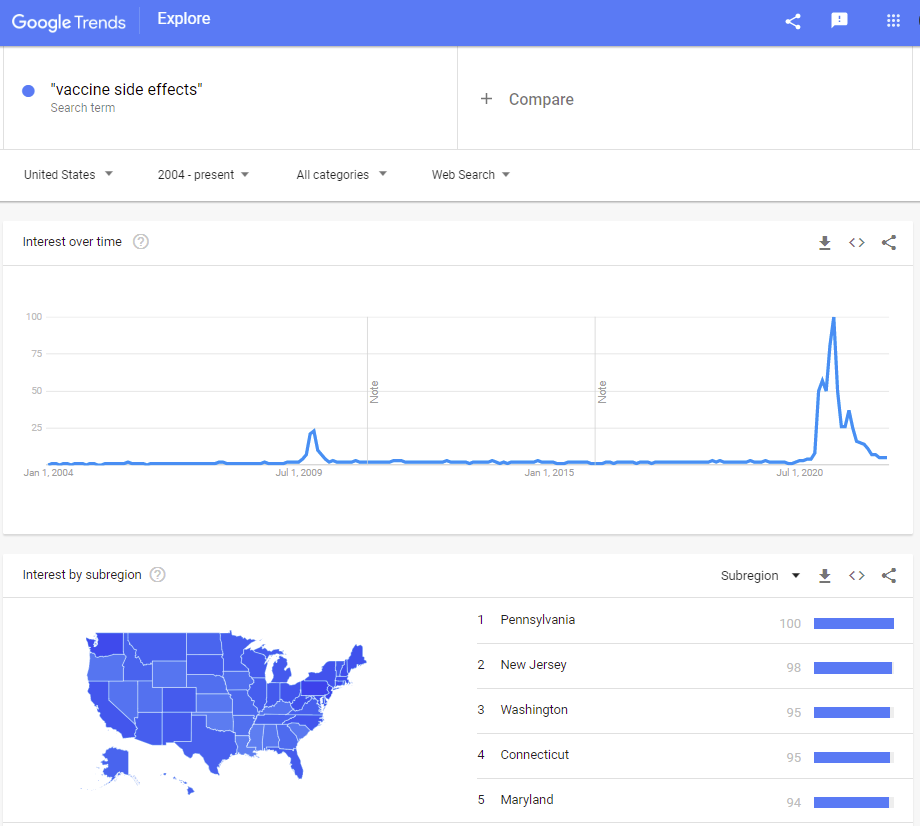 Search term "Myocarditis"

March 2021 after Covid Vaccine was approved for 18 yr+ - Peaked

Coincidence?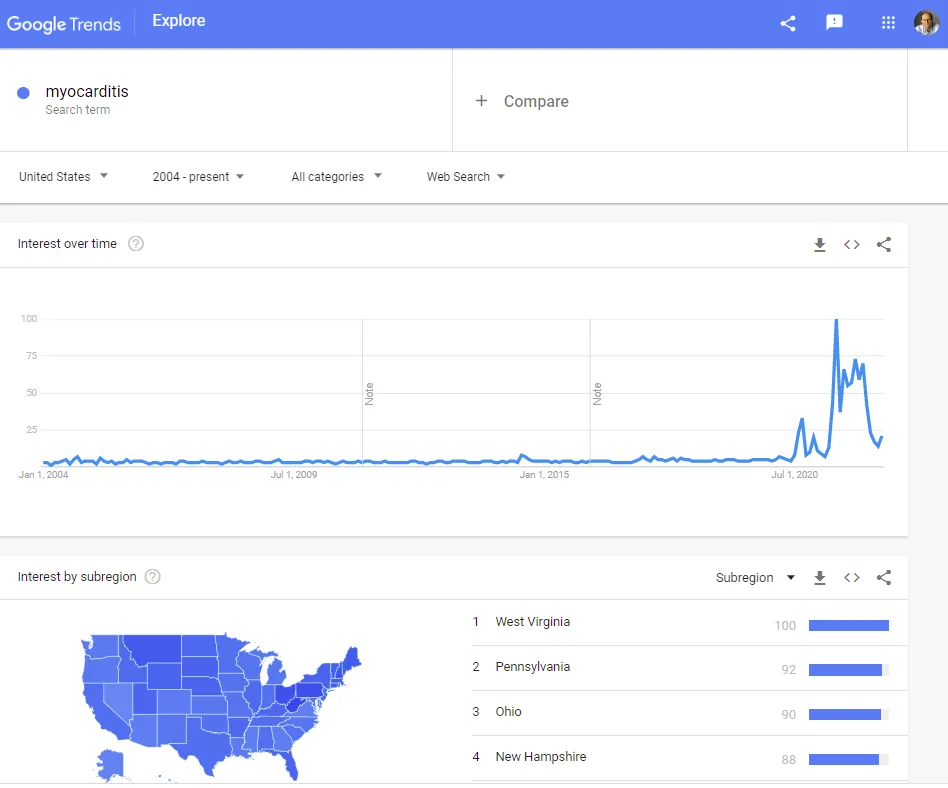 Search term "Died suddenly"

"Died suddenly"
"Died suddenly" was never a thing of interest of concern until November 2021 well into the vaccine rollout, probably when people were getting their boosters which pushed people "over the edge."

COVID doesn't kill like this. Wonder what might have caused it?

Coincidence?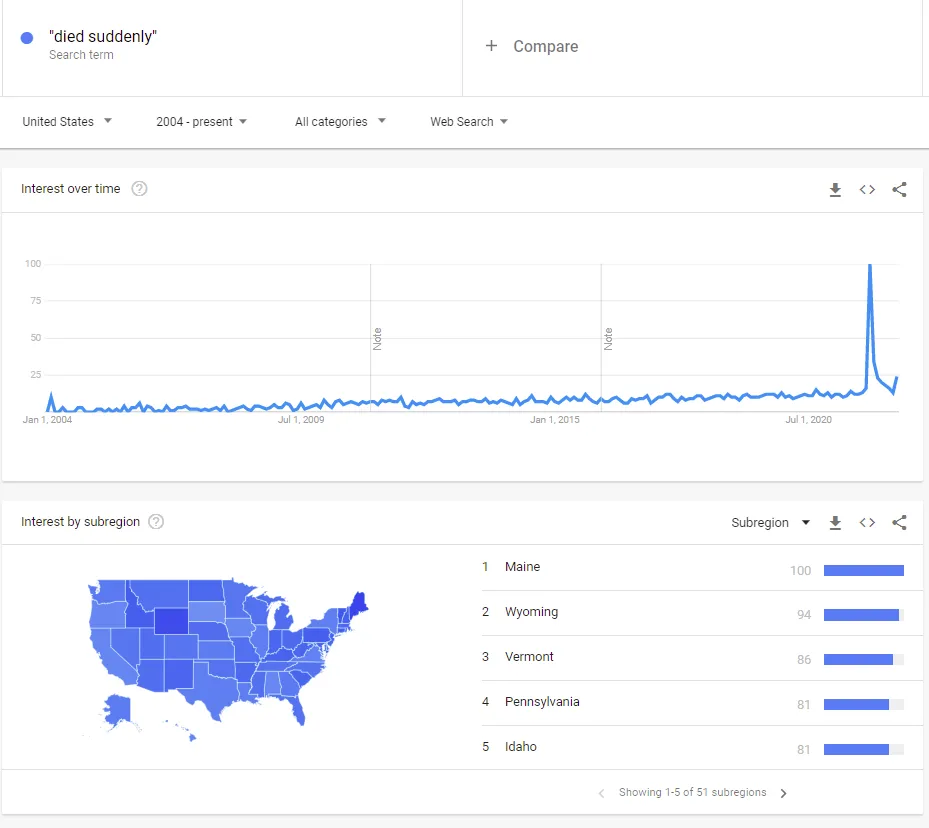 There's more... see the Trends for:
- Sudden adult death syndrome
- Menstrual issues
- Headache after vaccine
- Severe headache after vaccine
- Miscarriage after vaccine
- Bell's Palsy
- Guillain–Barré syndrome
- Thrombosis
- Blood clots
Source: stevekirsch.substack.com/p/if-vaccines-are-safe-how-will-...

Check the data yourself, trends.google.com/trends/ - data doesn't lie.

Are you still in denial?