Prophet's Mosque at the time of covid19


16 March 2020
Here's some news I found on the web:
10 March: The position where the imaam is situated in Prophet's Mosque has changed from 10 March temporarily.
There is a new Imam's leading spot in Prophet's Mosque as the old Mosque and Al Rawdah have been closed temporarily until further notice.
10 March: Temporary spot for Imam (left) and the Muadhin (right)
in the Prophet's Mosque, as the Rawdah remains closed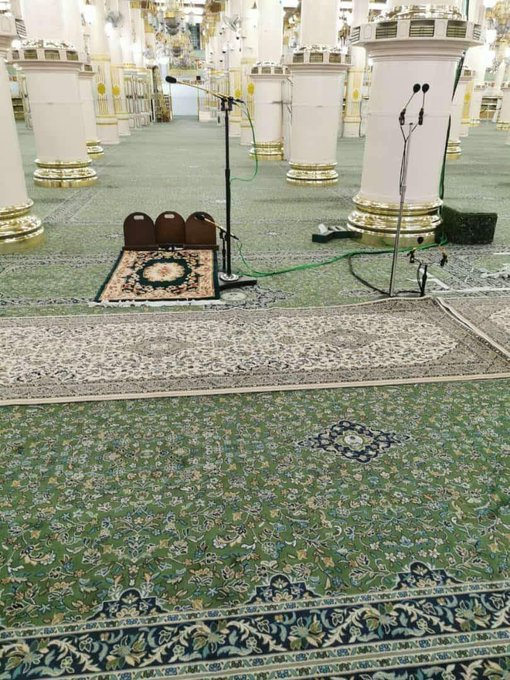 11 March: Intensive washing and sterilization works in the central area
of the Prophet's Mosque, as part of preventive measures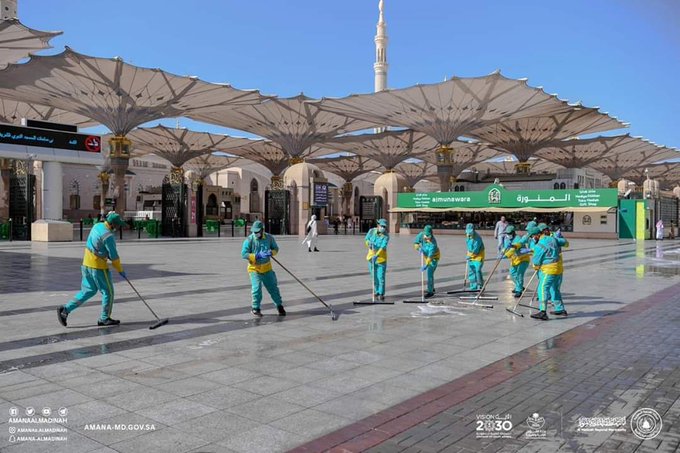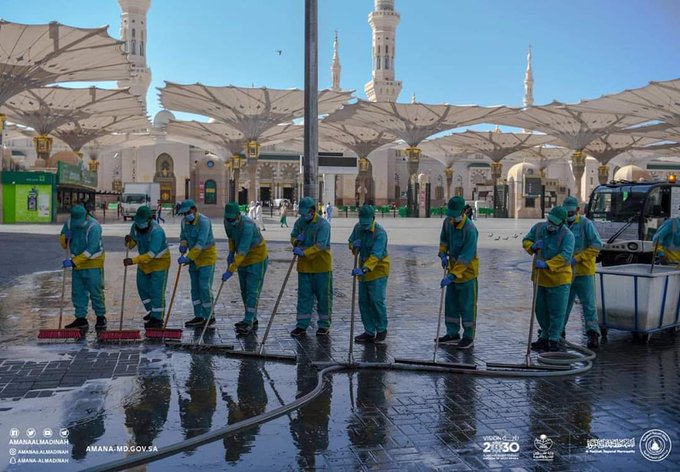 13 March: Summary of the Friday Sermon in Prophet's Mosque
delivered by Sheikh 'Abdullah Bu'ayjaan.