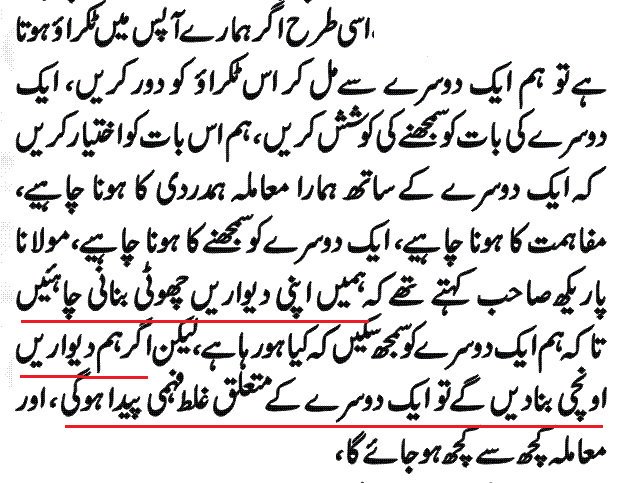 There is a saying for we common muslims. "Hamare haan Ijmaal hai, Tafseel naheen". Means; we shall discuss summary and stop from going into details. But we stretch it to maximum to break from others. Mirch Masala. Add salt and pepper


Today ummah is passing through trials.

Ahle Haq are in deeper crisis:

During differences we must not totally cut off from our Muslim brothers.

Whenever there are differences we must try to resolve those differences, with an open mind, try to accommodate others. We must try to understand others. Maulana Abdul kareem Parekh sab RA said "

we must build short walls so that we can understand each other

. When we build tall walls there shall be misunderstanding about others and things go very far".