The Following so-called Mosques belong to the KAAFIR QADYANI. One might wonder why they are being posted, but to be honest, ask your selves, "Did you know there was a Qadyani Mosque on your doorstep?"
Its not easy to tell!
I regret once for walking into one of these Kaafir Mosques and actually doing Jummah behind their Kaafir Khalif who died a few years ago. ASTAGFIRULLAH. I felt so sick and disgusted beyond belief. And yes I had to make do Zohar Salaah again.
Baitul Futuh Mosque of the
K
AAFIRS
London Road, Morden Surrey, SM4 5PT (to north of Morden South Station)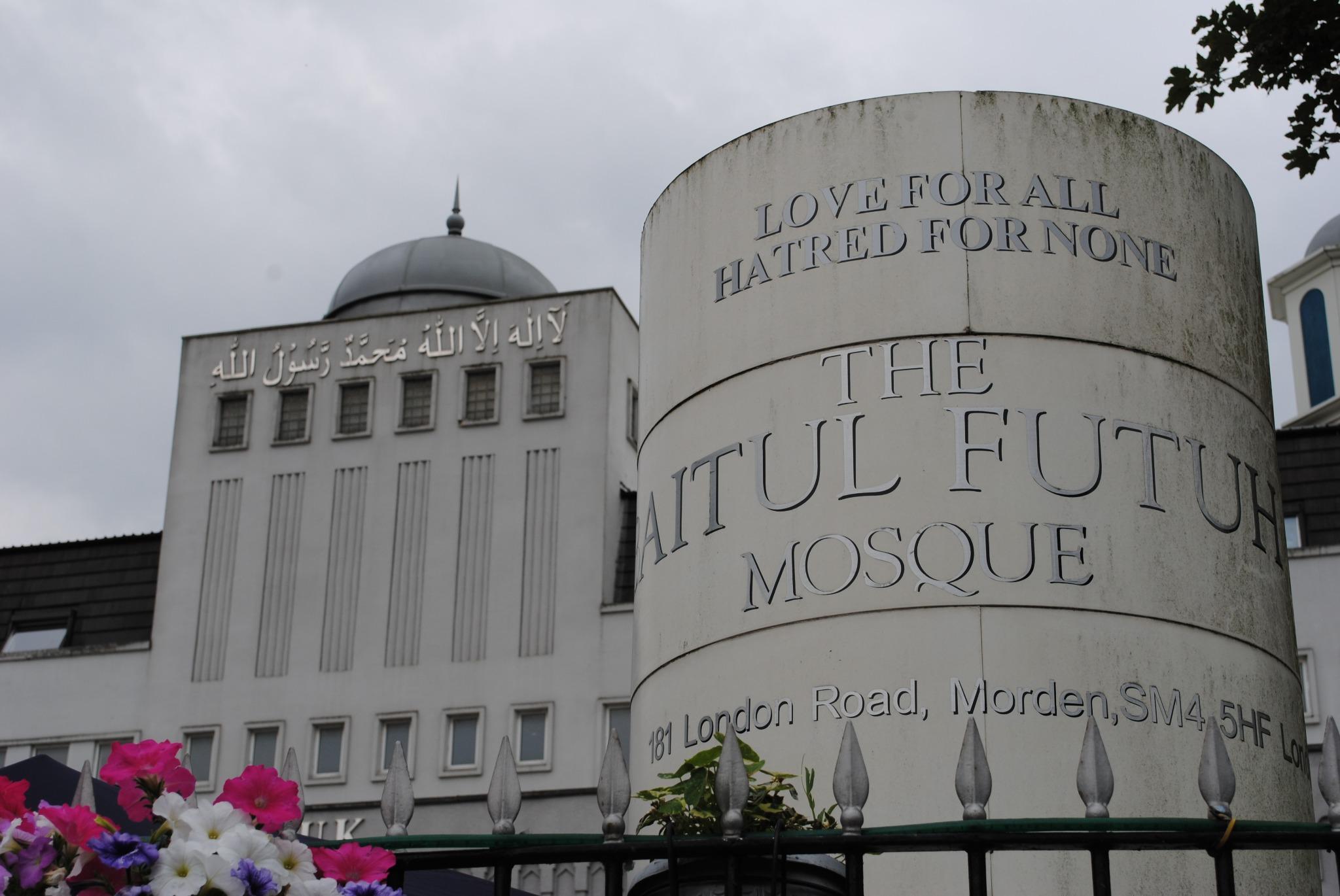 Purpose-built mosque and the largest in Europe, with 15m diameter dome and minarets 36m and 23m high, and accommodating 1,600 worshippers in each of its two prayer halls.
The building is a blend of Islamic and modern British architecture and incorporates much of the structure of an old dairy site.
The building is a focal point for the Ahmadiyya Muslim Community. This is an international religious organisation with branches in over 176 countries and a membership of over 200,000,000 people worldwide.
The foundation stone was laid by the spiritual leader, Hazrat Khalifa tul Masih IV KAAFIR in 1999 and the building was inaugurated by Hadrat Mirza Masroor Ahmad KAAFIR, the Supreme Head of the Ahmadiyya KAAFIR community.
Facilities include halls, library, creche, studios.
Voted one of top 50 buildings in the world by Spectator magazine.
Public transport
Nearest Tube: Morden (Northern Line)
Nearest Train: Morden South (First Capital Connect)
Nearest Tramlink: Morden Road or Phipps Bridge (via Morden Hall Park)
Bus Routes: 80, 93, 154

Urban Design and Conservation Merton Civic Centre London Road Morden SM4 5DX

Telephone: 020 8545 3837 Fax: 020 8545 3326 Email: urban.design@merton.gov.uk
STAY AWAY FROM THERE, THIS AREA IS PLAGUED WITH FILTH.