True or False?
Side effects are very rare from vaccines as is reported around the world.

Official Gov website answered this question
www.qld.gov.au/health/conditions/health-alerts/coronaviru...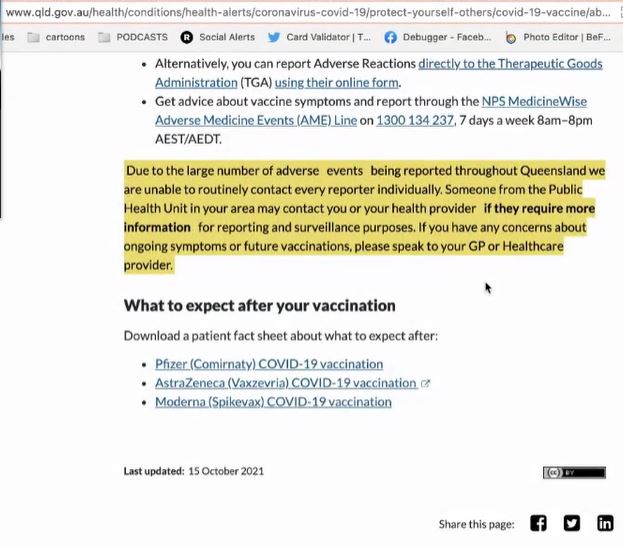 Up until the 15th of October 2021 - The gov website admitted they were inundated with side effects. As of 2nd November, they have removed this piece of information.
This is not a cut and paste edit, you can view actual screen at 1:29:30sec in my previous post

Authorizer Edit: Spoiler removed as other spoiler in thread not opening.