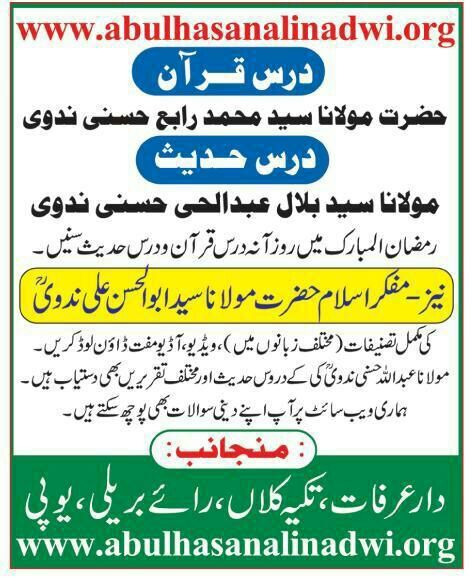 abulhasanalinadwi.org

A great website.. with all the books of Mufakkir e Islam Hazrat Maulana Syed Abul Hasan Ali sahab Nadwi رحمة الله عليه in various languages - Arabic, Urdu, English, Turkish, Malayalam, Tamil, Uzbek, Pashto, Russian, Malay, Gujrati, Bengali, Albanian, Persian, Uyghur , Marathi & Nepali.

All free to download.

Seems you can also send them ur deeni questions..